We hit our targets a year early!
We're delighted to report that OxFutures has met its target to support almost 200 SMEs with fully funded energy assessments a full year ahead of schedule.
This is great news for our programme specially designed to support energy efficiency in businesses.
Since its launch in 2017, the programme has successfully helped a range of businesses with energy audits and funding to help install energy saving measures. It's also supported innovation in energy through its GreenFund. You can read more about supported innovation in these case studies.

The programme is still in progress as Oxford Brookes's Environmental Information Exchange (EiE) team will be carrying out site visits and completing energy reports.

This means we are no longer accepting applications for energy efficiency or innovation support through this programme.
If your organisation is looking to improve the energy performance of your buildings, we may still be able to help through the UK Community Renewal Fund. You can register for funded support through Energy Solutions Oxfordshire, available until June 2022.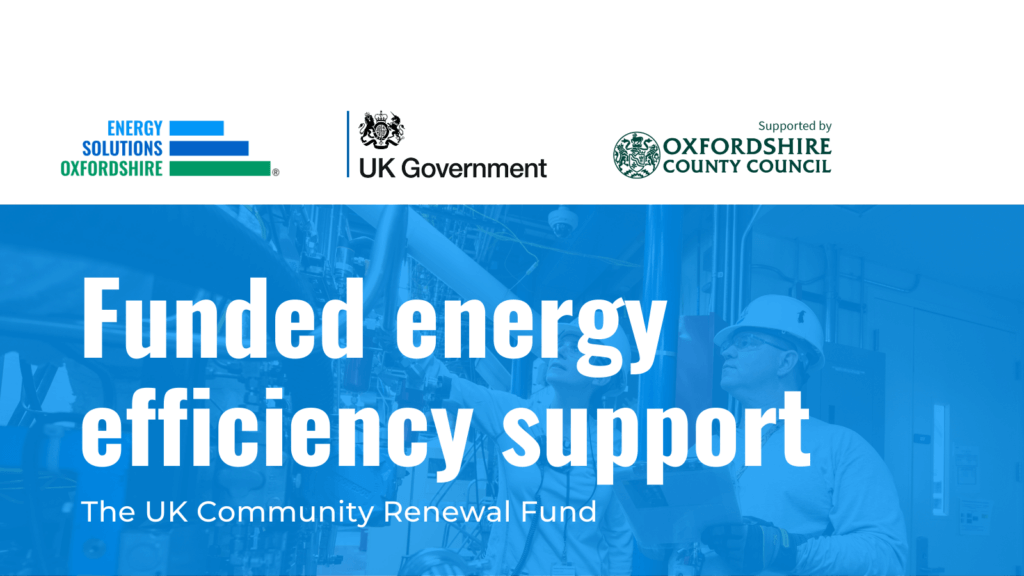 ---