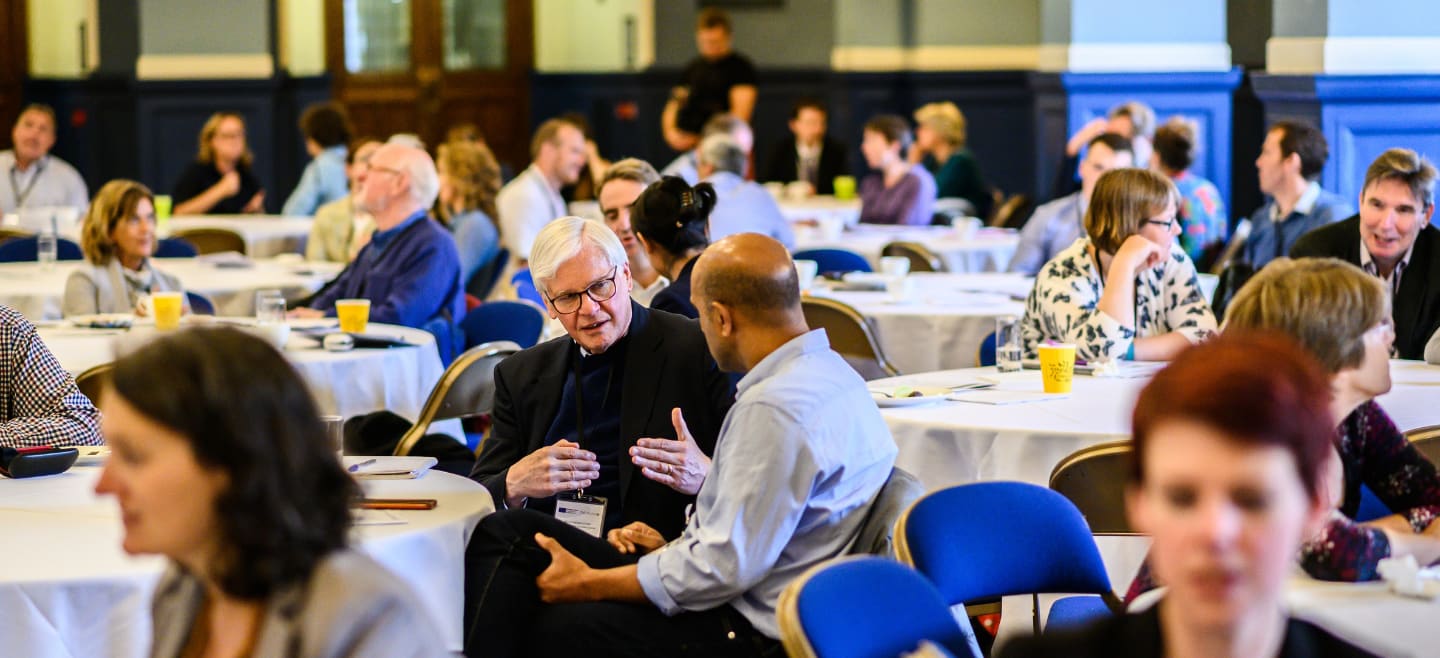 OXFUTURES
Boosting low carbon economic development in Oxfordshire
The world is waking up to our climate emergency – and casting around for the right response. The truth is the only solution is working together. Using all our skills, knowledge, and resources in concert, to create a different future.
In Oxfordshire we're showing the world how it's done. Making the most of our unique local assets. Creating a real vision of the future, an example to follow.
The OxFutures partnership has sparked a revolution in our region's economy – business, citizens, politics and academia, together driving a pioneering transformation.
Thousands of pounds – and tonnes of carbon – saved by local businesses. Innovations backed and relationships brokered. Tens of millions of pounds of new investment secured.
From a thriving Greentech network, to projects harnessing AI and the take-off of electric vehicles, we have created an engine of ambitious zero-carbon innovation, and a legacy that will transform our region. This is OxFutures. Our local vision – our global future.
Over six years we delivered
1,105
measures recommended
£2,500
average annual energy saving
£265,617
awarded in grant funding
13
feasibility grants have been awarded to fund innovation projects
553
small businesses supported
The scope of OxFutures
The OxFutures project ran for six years and has leveraged a huge amount of activity and new programmes within Oxfordshire: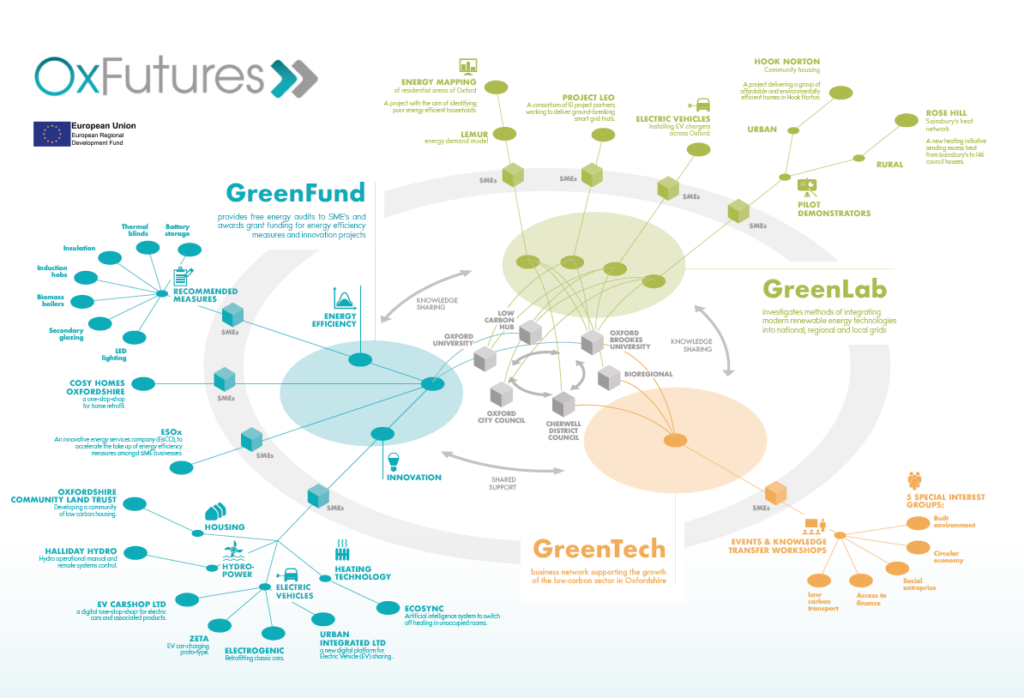 OxFutures has awarded both energy efficiency and innovation grants to small and medium sized enterprises (SME's) across Oxfordshire. Take a look at the projects we have funded through the link below.
Latest news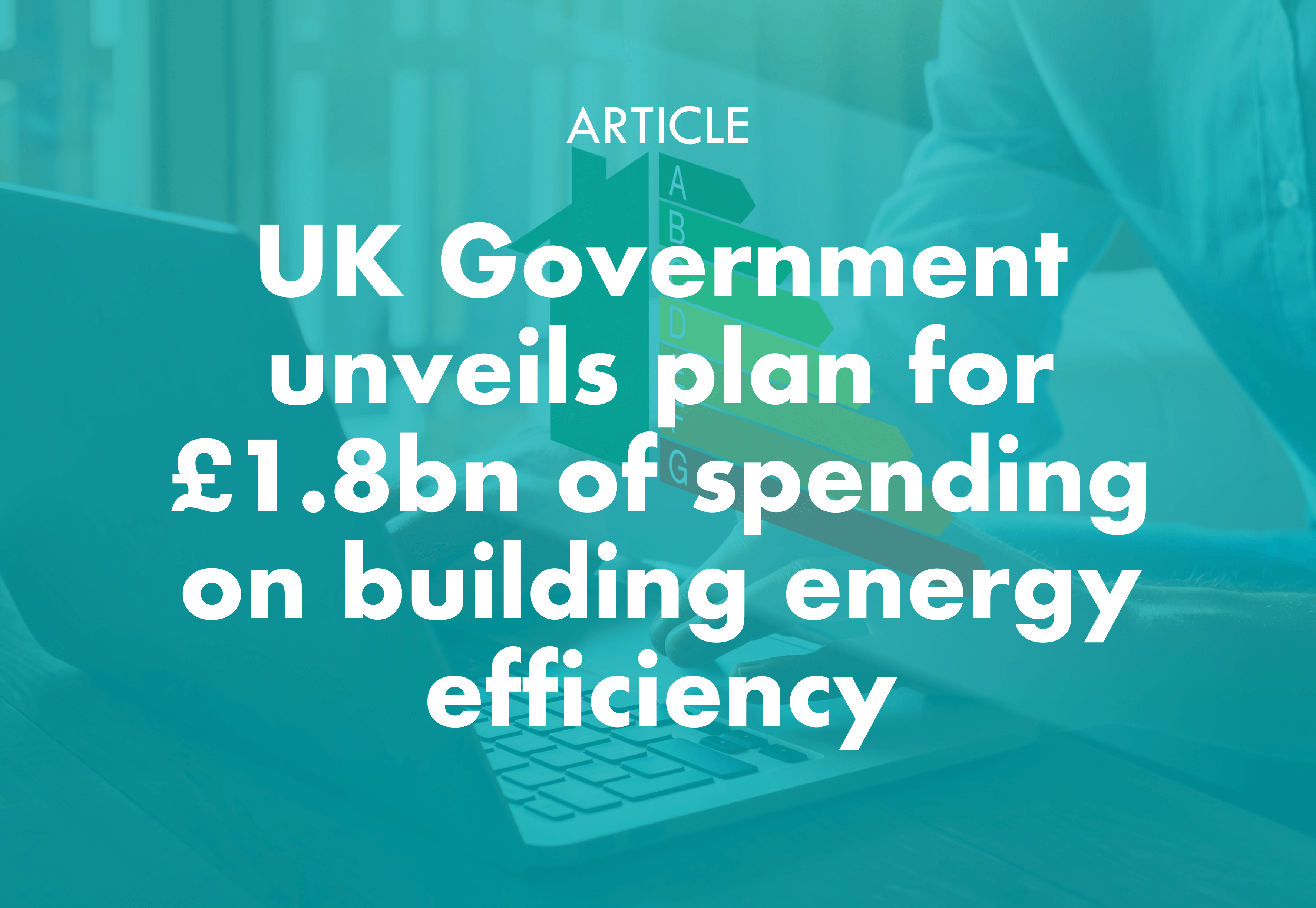 Featured News item
The UK Government has taken a step towards achieving its goal of net-zero emissions by 2050 by confirming the allocation of almost £2bn of funding to improve the energy efficiency of over 115,000 homes and public sector buildings such as schools and
Featured project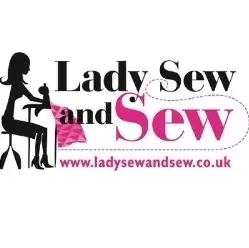 Featured Project
Lady Sew and Sew received an OxFutures energy audit and grant to carry out a plethora of energy efficiency measures. Lady Sew and Sew, a sewing and crafting company based in Oxfordshire, has been making strides towards reducing its energy consumption and