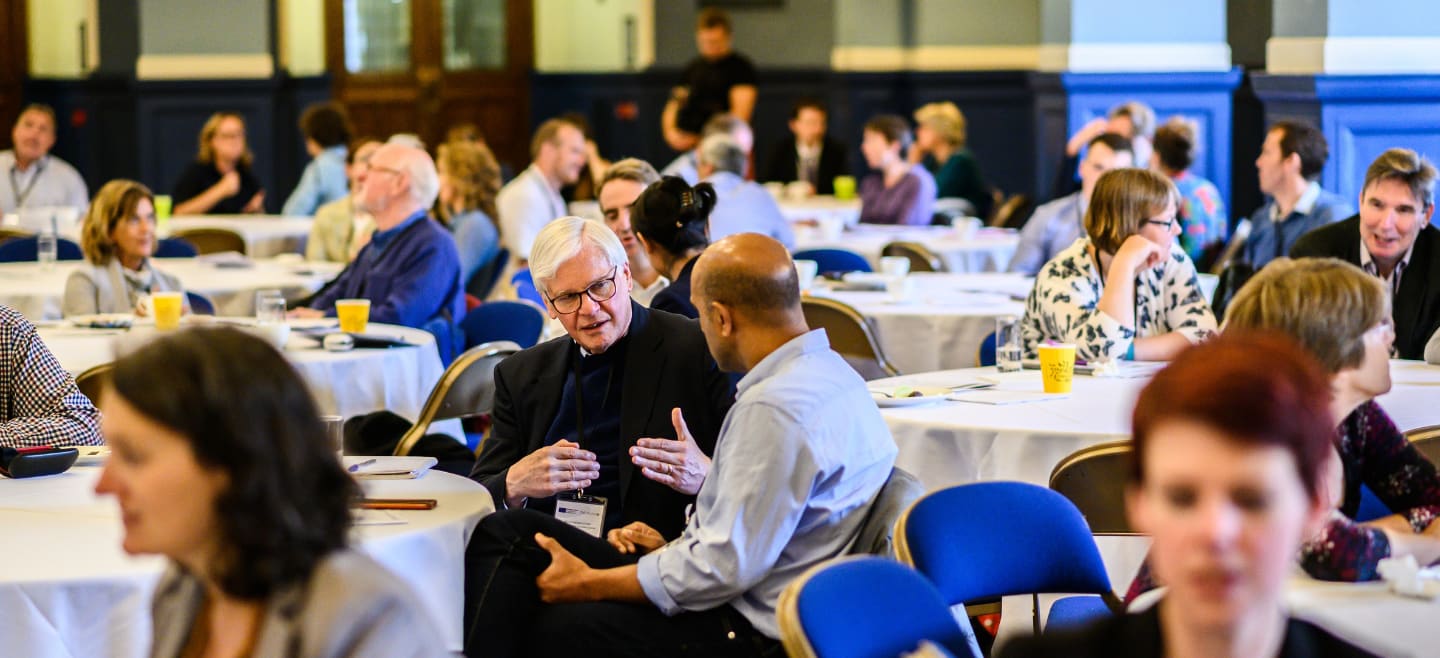 OXFUTURES
Boosting low carbon economic development in Oxfordshire
The world is waking up to our climate emergency – and casting around for the right response. The truth is the only solution is working together. Using all our skills, knowledge, and resources in concert, to create a different future.
In Oxfordshire we're showing the world how it's done. Making the most of our unique local assets. Creating a real vision of the future, an example to follow.
The OxFutures partnership has sparked a revolution in our region's economy – business, citizens, politics and academia, together driving a pioneering transformation.
Thousands of pounds – and tonnes of carbon – saved by local businesses. Innovations backed and relationships brokered. Tens of millions of pounds of new investment secured.
From a thriving Greentech network, to projects harnessing AI and the take-off of electric vehicles, we have created an engine of ambitious zero-carbon innovation, and a legacy that will transform our region. This is OxFutures. Our local vision – our global future.
Our first three years has delivered
1,105
measures recommended
£2,500
average annual energy saving
£265,617
awarded in grant funding
13
feasibility grants have been awarded to fund innovation projects
553
small businesses supported
The scope of OxFutures
The OxFutures project has now been running for over three years. So much has been achieved over these three years, it is so exciting that this great work will be able to continue to support energy efficiency for SMEs in Oxfordshire. In the meantime we wanted to commission a graphic to depict the length and breadth of the project.
Jaś Lewicki has done an amazing job at getting all aspects of the project in this diagram, from GreenTech to GreenFund, Hook Norton to Rose Hill and all of the leveraged programmes that have since come to fruition as a result of OxFutures. It is great to see it all as a whole and we hope that any and all that have been a part of the OxFutures project is proud to be part of something so far reaching and successful.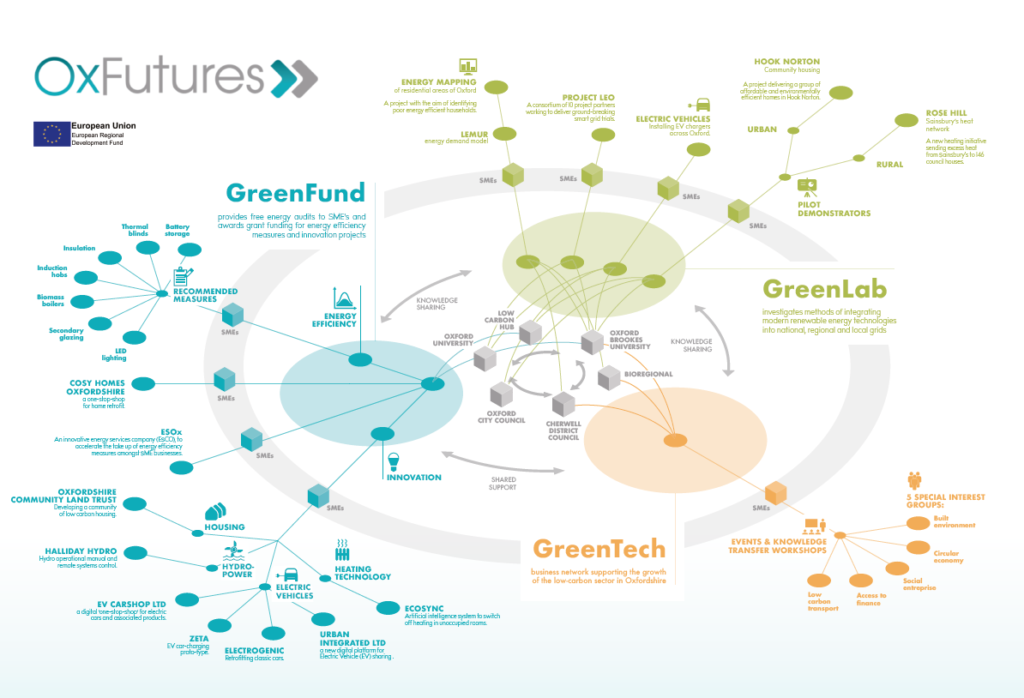 Latest news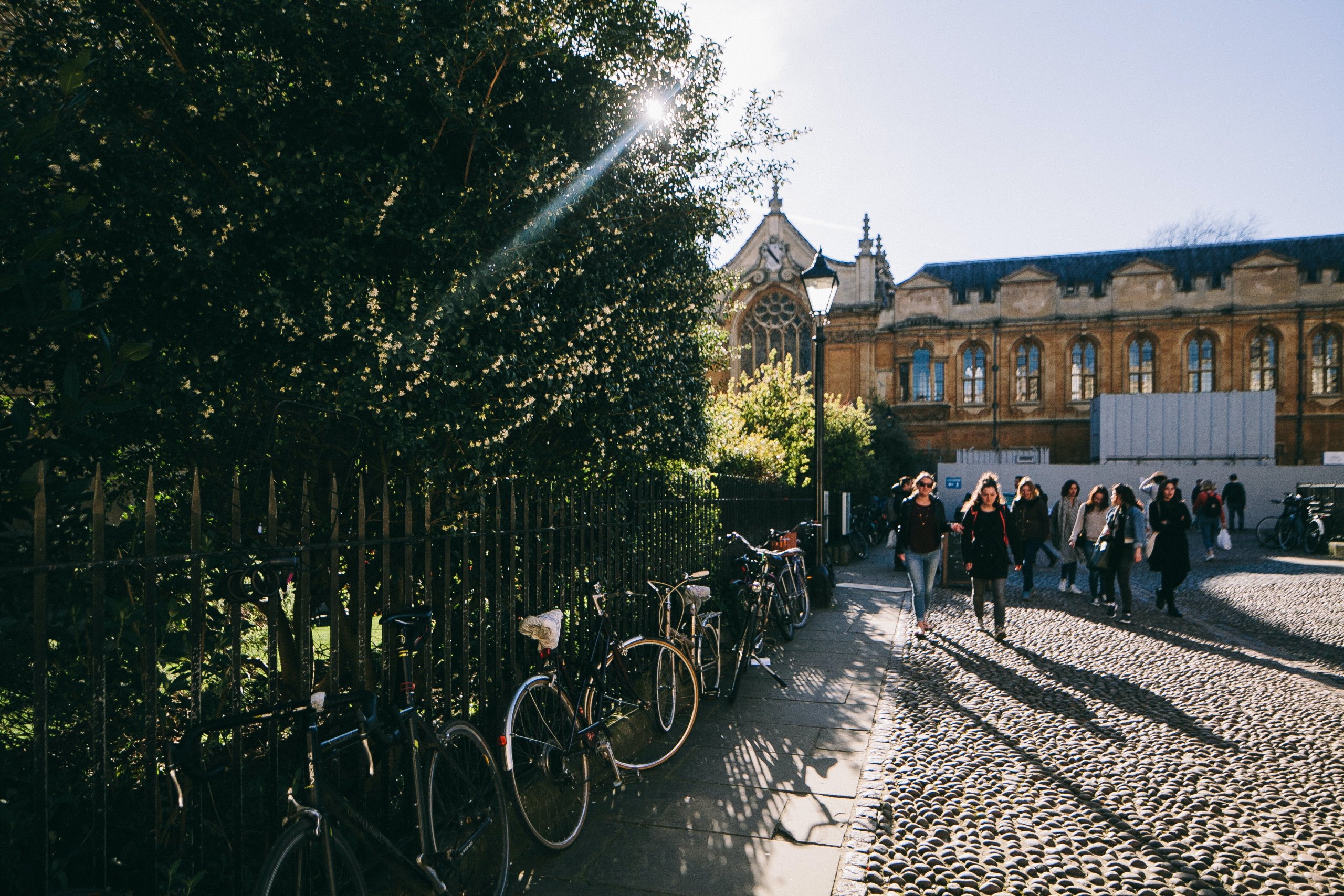 Featured News item
EcoSync is now working with over 10 Colleges of the University of Oxford to reduce energy consumption through innovative technology. Thanks to a £13,000 grant from the OxFutures GreenFund they have been able to progress to the next phase of their technology
Featured project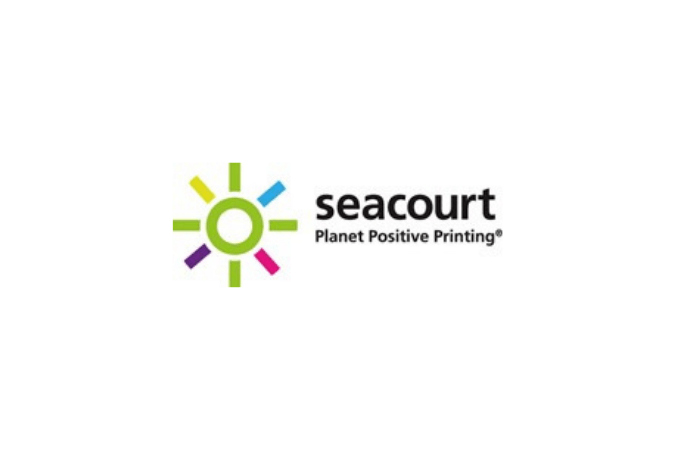 Featured Project
Seacourt is the UK's most sustainable printing company based in Oxford. They got in touch with OxFutures for a grant to develop a roadmap to sustainability for all businesses to follow. The Organisation Seacourt have been printing in Oxford since 1946 and