The benefits of OxFutures have been felt far and wide
The project has, so far, delivered energy audits to over 175 businesses, and funded 28 of them, improving their competitiveness and reducing their energy bills and CO2 emissions. A further 14 innovation companies have received funding to boost Oxfordshire's development as a UK leader in the new low carbon economy. Knowledge sharing in the sector has been strengthened with the establishment of a new network, Oxfordshire Greentech.
Some of the impact of the OxFutures programme has been reported in the annual Low Carbon Hub social impact reports which can be viewed here.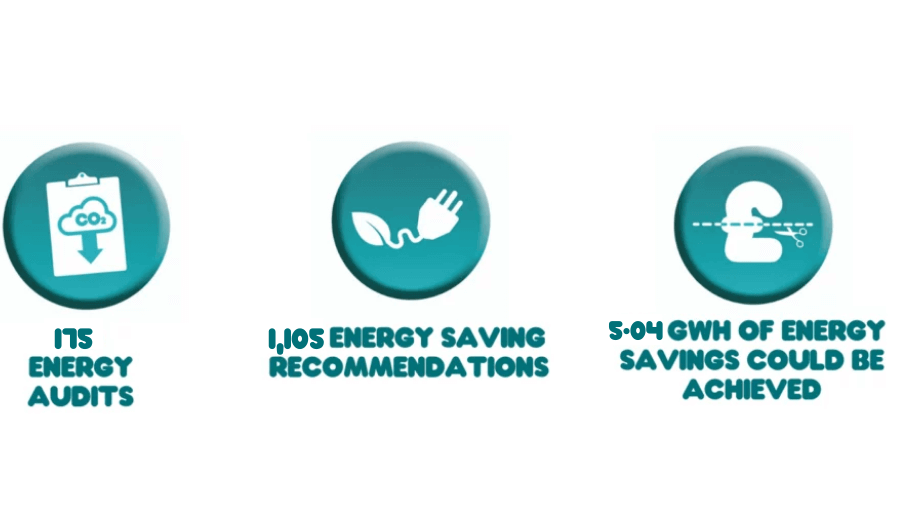 The collaborative work undertaken during the OxFutures programme has led to three major Low Carbon Hub programmes; Project LEO (Local Energy Oxfordshire), Cosy Homes, and Energy Solutions Oxfordshire (ESOx). The OxFutures project has been invaluable in the creation and development of these new initiatives.

Alison Grunewald,
Business Relationship Manager
The Reach of OxFutures
Due to the success of OxFutures from 2017-2020, our grant funding has been extended to provide a further three years of support for businesses to March 2023. The graphic below depicts the scale and breadth of the project and all of the leveraged programmes that have come to fruition as a result of it, during its first three years.