Early 1990s industrial park building gets an upgrade with LED lighting throughout.
The Project
Thames Cryogenics are based in an early 1990s industrial park building with a workshop, offices and storage.
Following a free energy audit Thames Cyrogenics learnt that by upgrading their lighting systems from fluorescent tubes to LEDs they could reduce their energy bills by over £4,000 a year and cut their carbon emissions by 15 tonnes a year.
They approached OxFutures GreenFund with an application to fund new lighting and replace inefficient electric heaters with panel heaters and received a grant of £3,611. The remaining costs were funded directly from their own resources.
The new lighting system will not only save them money on their energy bills and cut their carbon emissions, it will also require less maintenance, reducing costs further and improve light quality for their working environment.
Other recommendations they received to make further savings included replacing fan convector heaters, matching night storage heating times to building occupancy.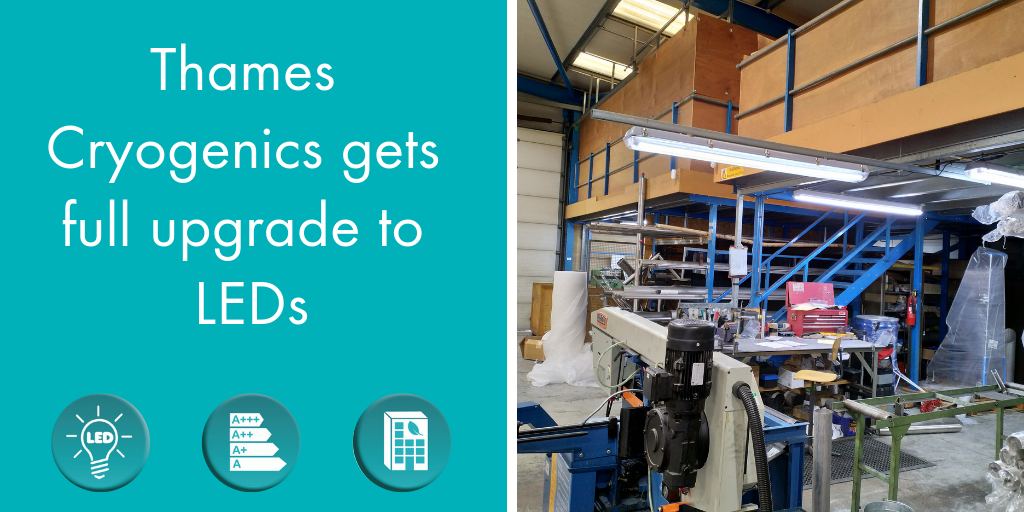 Give the OxFutures team a call today on 01865 246009, or visit our energy audit page to see how you can save money and energy with a free energy audit and grant funding.