OxFutures conference success
A huge thank to all our speakers and attendees who took part in the OxFutures Conference 2019.
The atmosphere in the networking space was great, there was a real buzz and several people said that they had met some interesting people that they were going to be getting in touch with following the event. We received some lovely feedback from attendees in terms of the networking, speakers and, of course, the delicious lunch that was provided by Waste2Taste!
"Amazing event and update on the climate emergency. We need to rapidly accelerate such wonderful programmes of work, such as OxFutures and Oxfordshire Greentech."
"Great food too – low carbon, veggie, cruelty-free and saved from land-fill, brilliant!"
"Thank you so much for setting up this fantastic conference! I learned so much and the ideas put forward from those attending was inspiring. You've done a wonderful job."
"Great opportunity for networking and interesting to hear from the speakers"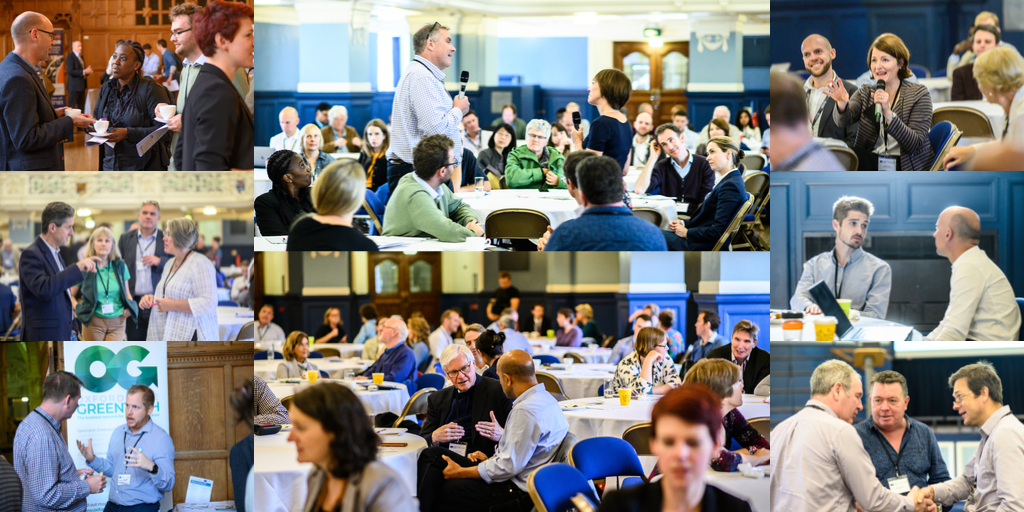 Professor Myles Allen gave an incredibly insightful talk on "The Real Climate Emergency" and discussed the findings and lessons from the IPCC special report on 1.5°C. Professor Allen also debated the value of declaring a 'climate emergency' and examined the repercussions of this such as the risk of focusing on short-term actions and letting current and historical emitters off the hook. A number of people expressed interest in viewing the slides from the conference and they can be found here.
If you attended, we hope you found the day informative and interesting and enjoyed connecting to the low carbon network in Oxfordshire. Keep an eye out for upcoming Oxfordshire Greentech events to find out about more networking opportunities in Oxfordshire.