Green Narrowboats: Leading the Way in Sustainable Canal Boating
Green Narrowboats model an approach to electric narrowboat conversion that reduces emissions and pollution.
The traditional narrowboat has long been an iconic part of Britain's inland waterways, and in the current climate the environmental impact of these boats are being reconsidered. The emissions from their, often diesel, engines and the pollution caused by oil leaks and spills have a significant adverse impact on the environment; it is time to provide beneficial alternatives for narrowboat owners. Green Narrowboats are leading the way in this change by pioneering the electrification of narrowboats to make them as sustainable as possible.
During 2022-2023, Green Narrowboats has been working on a prototype 58ft narrowboat that will be virtually self-sustainable – which is an amazing feat. For the majority of the year, it will not have to rely on plug-in power sources and will be able to generate and store its own energy. The lessons learnt from this prototype will be applied to roll out a retrofit service to convert traditional narrowboats to electric and self-sustaining vessels.
The cost of conversion is estimated to be around £30,000, and the annual savings for live-aboards are estimated to be around £3,000 per year. This means that the initial investment will be recouped relatively quickly, while the long-term benefits to the environment are significant. The rough breakdown of costs for different components is as follows:
| | |
| --- | --- |
| Motor and inverter | £2,000 |
| Reduction box | £1,200 |
| Heat pump | £5,000 |
| Forced air ventilation | £2,500 |
| Batteries (used) | £3,600 |
| Solar panels | £6,000 |
| Electronics | £1,700 |
| Fitting | £8,000 |
| | £30,000 |
[Note: excluding Diesel engine maintenance which would be a significant cost over a ten-year period, the payback is less]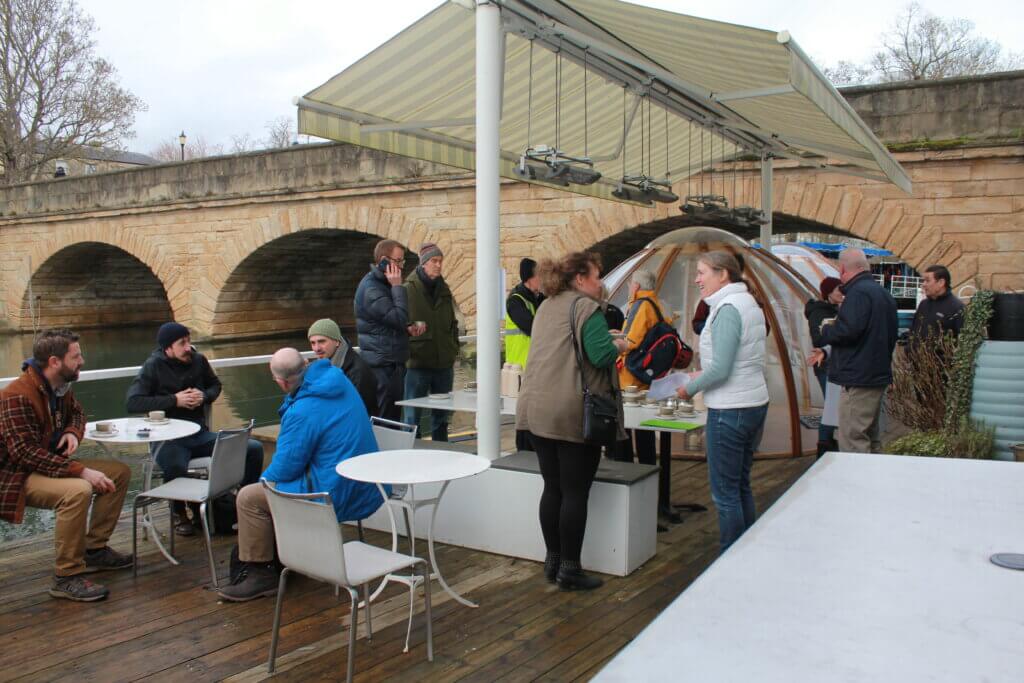 In addition to reducing emissions and pollution, electric narrowboats have other advantages. They are quieter and can require less maintenance than traditional boats, and the lack of emissions makes them ideal for use in congested places such as canals and marinas.
Green narrowboats represent an exciting and sustainable development in the canal boating industry.
For those interested in learning more about the technical specifications, cost savings, and environmental benefits of Green Narrowboats' electrified and self-sustaining narrowboats, you can read an in-depth presentation of the prototype work, shared at our OxFutures Electric Boating event, here: