Electrogenic wins Innovate UK award!
Electrogenic wins Innovate UK award to develop 100% electric Land Rovers, to be trialled at the Glastonbury Festival site. The project is a collaboration with Worthy Farm, which hosts the Festival, and Cardiff University.
Electrogenic converts classic vehicles to 100% electric. They were awarded an OxFutures Innovation grant to help develop four demonstration vehicles, including a VW split screen bus, a VW Beetle, a Rolls Royce Silver Shadow and a Chevrolet Greenbriar and launch their offer at the Classic Car Show.
We are delighted to report that at the end of 2020 Electrogenic has won an Innovate UK Sustainable Innovation Fund award, to develop low-cost technology to convert Land Rovers to all-electric. They are partnering with Worthy Farm (host to the Glastonbury Festival) and Cardiff University to develop and test their green technology in a working environment.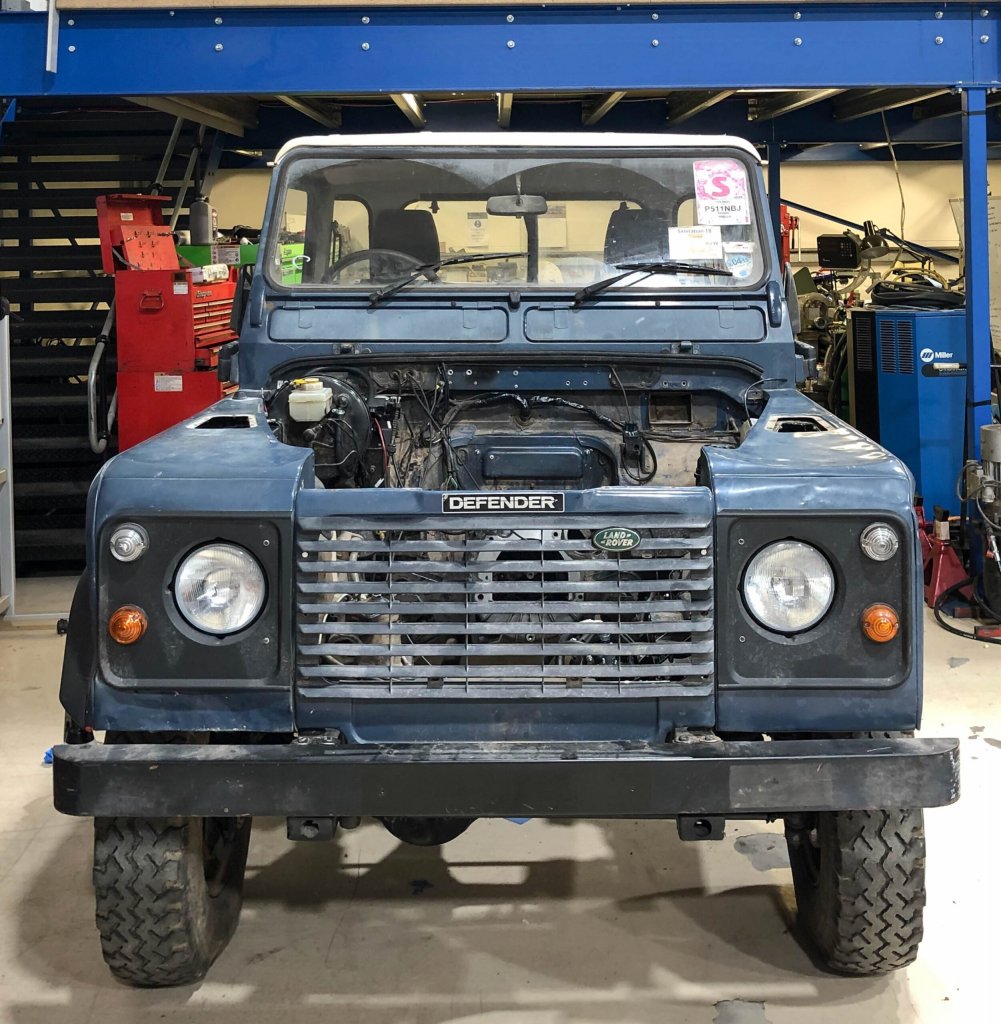 Over the next nine months, Electrogenic will be converting four Land Rovers to electric. The vehicles will be driving around Worthy Farm undertaking their usual jobs, while they capture as much data as possible. This will allow Cardiff University to build a computer model to predict how the vehicles will perform on other farms and in other environments. Electrogenic's aim is to help farmers and landowners towards net-zero by creating a cost-effective zero-emission solution for everyday transport.
Electrogenic specialises in converting classic vehicles to all-electric. Expanding this to off-road working vehicles has big benefits in helping to decarbonise land management. It also creates direct operating cost benefits: no fuel consumption when the vehicle is stationary, and vehicle maintenance reduced to just brakes and suspension. When combined with electricity from Worthy Farm's solar and anaerobic digestion installations, the conversions are expected to lead to significant reductions in operating costs.
"In these difficult times we have seen the best of British business innovation. The pandemic is not just a health emergency but one that impacts society and the economy. Electrogenic, along with every initiative Innovate UK has supported through this fund, is an important step forward in driving sustainable economic development. Each one is also helping to realise the ambitions of hard-working people."

Chair Dr Ian Campbell, Innovate UK Executive
It is wonderful to see Electrogenic recognised by Innovate UK in this way and we cannot wait to see what developments they make in 2021!