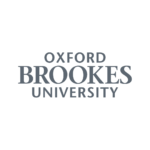 Oxford Brookes University
The EiE Energy Assessment team at Oxford Brookes University is offering SMEs (small and medium sized enterprises) free energy assessments (supported by the 2014 to 2020 European Regional Development Fund Programme). Costs from recommendations in energy assessment reports have the potential to be part supported with a grant accessed through the project's GreenFund.
Oxford Institute for Sustainable Development (OISD) at Oxford Brookes University will build on work already done in Bicester by developing a region-wide case study of its LEMUR energy demand model using the acclaimed DECoRuM carbon mapping model,
OISD will also share learning from its research on smart energy technologies with SMEs via the GreenTech forum.