We are very excited to announce the launch of our new website. A few months of work in the making we are delighted to share with you our new site which is more modern, easier to navigate and more user friendly.
The OxFutures project has carried out 149 energy audits, made almost 1000 energy saving recommendations and awarded £84,000 in energy efficiency and £337,000 in innovation grant funding. It is important for us to be able to showcase how local businesses, charities and social enterprises have benefitted from this money. Organisations have been able to transform their premises with carbon saving upgrades and develop new low-carbon prototypes, products and services through innovation support.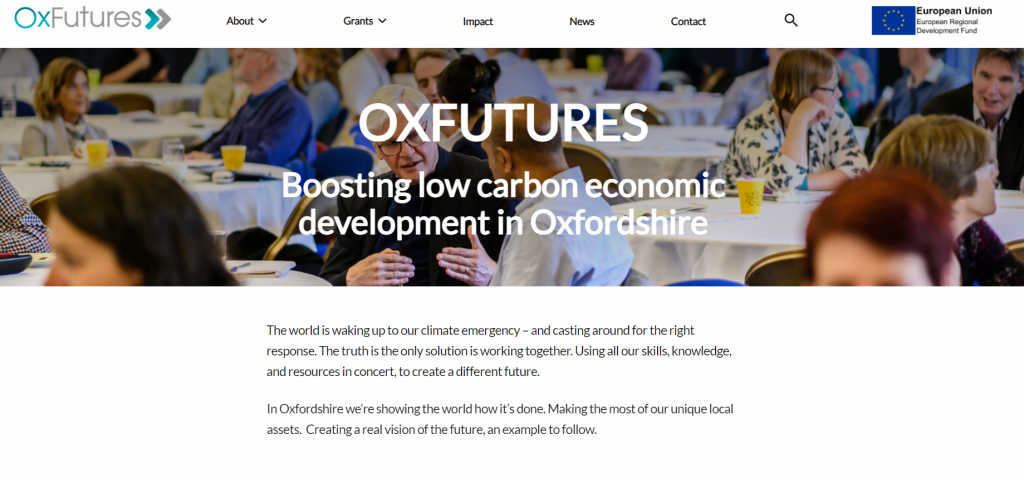 Our goal with this new website is to display these case studies in a more accessible and visually pleasing way as well as rejuvenate the entire look of the website and making it easier for you to understand the wide-reaching scope and impact of the OxFutures project.
Key features:
We would like to thank our web partner, DIAS Creative for working so hard with us on this site – we can highly recommend them!
For any questions, suggestions, feedback, or comments, please email us at zoe.toone@lowcarbonhub.org.